Reload Free Demo Credits
Step 1: Register and claim your free demo credit.
Step 2: An SMS will be sent to you shortly.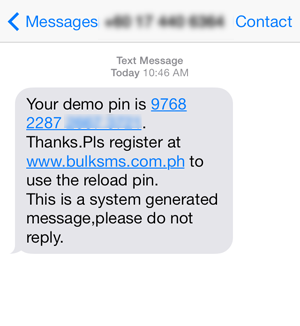 Step 3: Login to iSMS Philippines.
Step 4: Select "Reload".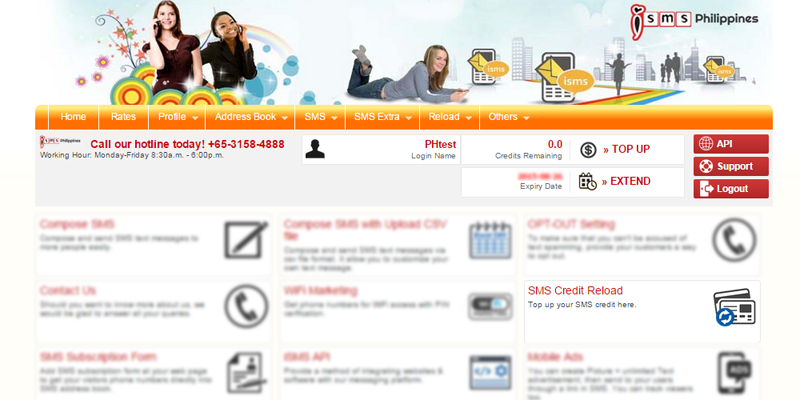 Step 5: Insert the free demo PIN and click on "Submit" button.
Step 6: 10 free SMS credits will be reloaded to your iSMS Philippines account.
Learn more on How to send SMS.